Shopping Cart
Your Cart is Empty
There was an error with PayPal
Click here to try again
Thank you for your business!
You should be receiving an order confirmation from Paypal shortly.
Exit Shopping Cart
When you combine education with fun by scheduling Chamberlin to come to your school or learning center. Providing children the opportunity to interact with animals introduces them to the real-life counterparts of some of their favorite literary characters and teaches them about the roles that animals play in our lives. It also encourages compassion and a better understanding of the care requirements of a variety of different creatures.

When you book with Chamberlin Pony Rides and Mobile Petting Zoo, you will receive:
* An answer to your end of school season or summer programming needs.
* The benefit of over 15 years of experience in working with small budgets, nap-times, space restrictions, and uncooperative weather. We even offer heated tents for the petting zoo if the temperature drops below 40 degrees!
* A company that is USDA licensed and fully insured.
* Clean, friendly, engaging animals and a highly interactive learning experience.
* A very professional staff
* Unique Referral Program (save $ on your next event)
Chamberlin has been providing schools in Michigan with excellent animal entertainment since we began in 2000, We are happy to provide you many satisfied customer references.
We take great pride in the parties we offer and guarantee you will have a very successful event.
Our most popular school group options
Complete Party Package
Our most popular school and daycare packages includes two hand-led ponies (or horses) to ride and a 10-12 animal petting zoo with food for the animals,
face painting & balloon twisting.
You may sell the grain and keep the proceeds

You may substitute the face painting & balloons for an additional pony for back or cart rides. Pony carts are fun and we can accommodate about 40-50 children each hour with a cart.
Complete Petting Zoo Package
Includes alpaca or llama, calf, donkey or miniature horse, goats, sheep, ducks, chickens & bunnies. Children get to feed the animals!
Limited time offer, include one pony for back rides or face paint and balloons (FREE)
Hand-led ponies or horses - 4 pony ring - Pony Cart Rides
Deciding how many ponies you'll want depends on your crowd size. Schools and daycare facilities usually include 1 or 2 hand-led ponies or horses. A good rule of thumb is that each pony can give up to 20 - 23 rides in an hour. Our pony cart is great for young children who may not wish to sit on the ponies back.

All of our packages include; a professional bubble machine, music, lawn games, tent (heated if needed)
We recommend you book this package for one hour unless guests are arriving at different times or you are expecting more than 20 children.
Some of our favorite memories
We specialize in school groups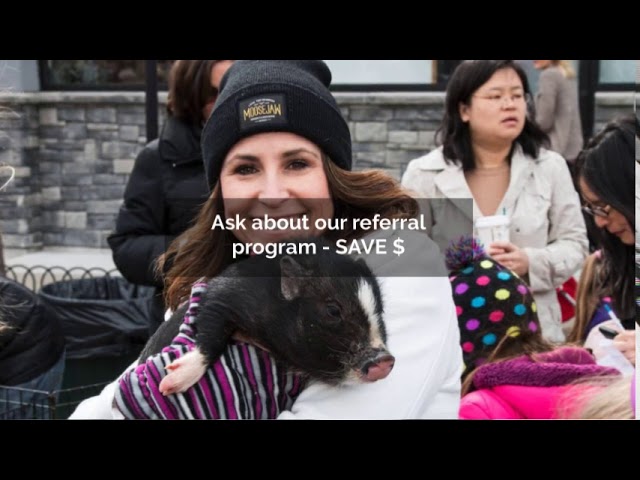 /