Shopping Cart
Your Cart is Empty
Thank you for your business!
You should be receiving an order confirmation from Paypal shortly.
Exit Shopping Cart
Miniature horse
Pony
Miniature cow
Full size horses
Clydesdale horse
Unicorns ;)
Llama (Some are even trained to ride)
Alpaca
Goats
Sheep
Ducks, chickens, bunnies
We've loved every minute of our journey
Margie and Scott joined Chamberlin in 2011. They live on a farm in Howell with their children and many beloved animals. They both manage Chamberlin events throughout the spring, summer and fall seasons. Margie and her team proudly offer our "Ride the Clyde" experience with their Clydesdale Renee.
"I wanted to send you an email to let you know how the event for "Grace" went on Saturday ... ...
In all honesty - it could not have gone better from the perspective and control of your farm manager and crew and the service they provided.
You should be informed that your event manager - 'rolled with the bad weather problems', arrived very close to the party start time despite near white out snow storm conditions on the road in the Novi area (as she was driving to us), set up and got started so fast that no one could figure out how fast they did that! I want you to know that Margie and her crew were efficient, professional yet down to earth and friendly, hardworking and overall amazing!
I have booked all sorts of venues, entertainment and events for my 3 kids over the years. - and with all we have done over the years this is NO CONTEST the very best service that we have ever booked. " Thanks, Katie
We love sharing them with you
Click this text to start editing. This team block is a great way to introduce your visitors to key members of your organization. You can click the green +/- buttons to change the number of people you're showcasing.
A few of our favorite memories
Channel 4 Detroit - Clydesdale visit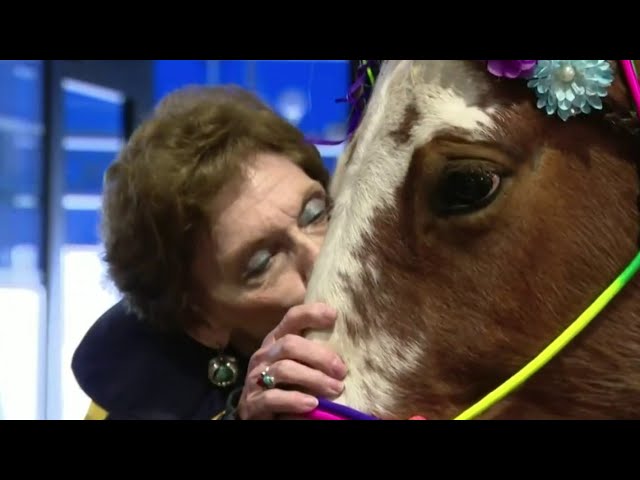 "Christmas in the Ville" Parade 2018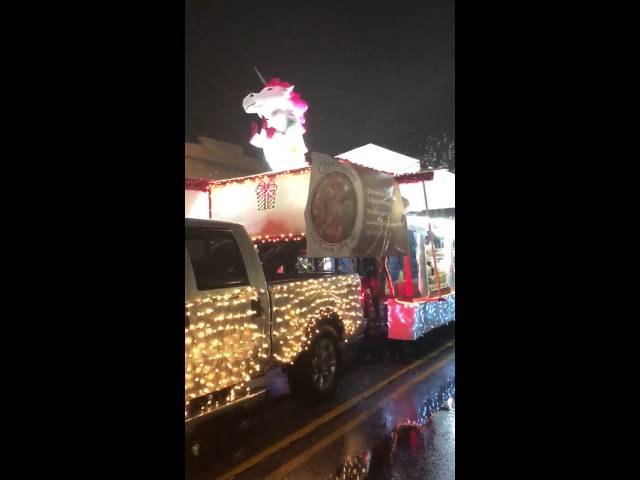 See What People Are Saying
"A glowing testimonial! Highly recommended!"
Our party on Saturday, September 7th was incredible! Scott and the team did an amazing job with set-up, the mini petting zoo, the bubble machine, music, face painting, and the adorable Unicorn, Nick the pony! He was so sweet! Our daughter who turned 1 not only loved it, my husband and I were so impressed with how great you were with the kids and letting each of them enjoy their pony ride! Scott was so patient and sweet with all of the kids helping out with the mini petting zoo, and everything was so clean and fun! The face painter did an amazing job with all of the kids as well!! All of our guests and parents were blown out of the water when the trailer showed up, as we did this as a surprise :) They said it was the best 1st birthday party they have ever been too, it made me cry tears of happiness as a mom, knowing what a great company you have! Definitely have recommended you to other parents, as everyone asked me who was the company and I had parents writing down your name! Thank you for everything, and we will definitely be coming to more of your events and using you in the future!

Appreciate you,

Cindy

9/10/19







"We LOVED it! Margie was so great and funny and taught everyone about all of the animals! Not only was it fun, but so informative! The balloons, music, everyone had such a great time and I would HIGHLY recommended to anyone! They could set up in our small space and cleanup was amazing! They left things exactly how they found them... ok... our grass and some lower trees trimmed a bit, but, that was expected and we didn't cut our grass for a week beforehand expecting that! If you don't expect that... don't have a petting zoo in your yard! Thank you so much for making it such a special day for everyone! I also put extra cards in our toy store for people to take! Kudos... the best.... exceptional... loved it!"


Elle

8/21/19







0

/